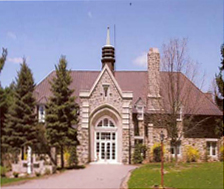 Located on our beautiful and peaceful property in Sloatsburg, NY, St. Joseph's is a warm, friendly, and safe home for seniors who need assistance.
St. Joseph's is a short or long-term residential care facility that is designed for elderly adults who are ambulatory and largely able to care for themselves. It is not a nursing home.
We provide a family-like atmosphere and treat every resident with the respect and honor befitting their dignity as a person. We motivate residents to be active and encourage them to maintain their independence while living in a group residential environment. In nice weather, residents can sit outside or walk around our grounds. Some keep their automobile here.
Admissions are based on the suitability of the person for residence and are made without regard to race, sex, or faith.
If you, or a relative or friend, wish to live in our pleasant surroundings, please call us at
845-753-2555 or write to us at: srmicheley75@aol.com to make an appointment for an interview.
Facilities – The home houses 31 residents, all in private, single rooms. Some rooms have private baths. Rooms can be furnished by the facility or with the resident's personal effects.
St. Joseph's is a two-story facility with an elevator to the second floor. A common room/solarium provides a gathering place for residents to socialize or watch cable TV programs and movies and we have an activity room and dining room as well.
Features
24 hour assistance by personal aides who are multi-lingual (English, Ukrainian, Polish, Spanish, and Creole)
Assistance with medications (no injections) and bathing
Byzantine Catholic Divine Liturgy or Latin Rite Mass offered daily in the chapel and a Catholic priest is available to hear confessions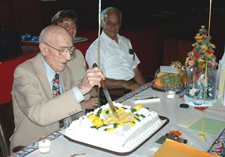 Dining services
Three delicious home-cooked meals offered daily
No-salt or no-sugar "House Menus" are available, with substitutions
Additional services available
Housekeeping and laundry
Hairdresser and barber
Activities
Arts and crafts, Bingo, videos
Games
Special event programs
Holiday celebrations
Guest entertainers
Medical Services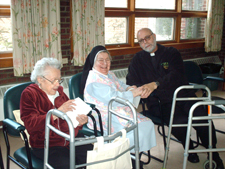 We are able to arrange for attention from the following types of physicians:
Medical Physicians
Podiatrists
Psychiatrist
Dentist
We also offer referrals for: