"Friends…what is God whispering to you?"
If you came to this page, you may just be curious, or, you may think you have a vocation as a Catholic sister.
If your case is the second one, you have a few levels of decision-making ahead of you.
The first is to decide if a vocation as a sister is your calling. A second is to decide which orders to explore. A third is to choose the congregation that is best for you.
For every person, there is a "right fit." There are many Catholic congregations to choose from. Some are contemplative or cloistered; others specialize in areas such as the medical field, teaching, ministry to the poor, or missionary work. Some are large, worldwide congregations, while others are linked to ethic groups. In addition, there are modern congregations and traditional ones.
So where does SSMI fit in? SSMI is a moderately-large worldwide order with over 800 sisters and a presence in 13 countries. SSMI provinces, which are semi-autonomous, vary in size. The US province has 33 sisters while our Brazilian province, our largest, has well over 300.
SSMI is a Byzantine Catholic congregation, one of five serving in the US (see Links). We practice the Byzantine Catholic Rite. Founded in Ukraine in 1892, most of our missions serve ethnic Ukrainian and Ruthenian people wherever they are in the world.
We value our traditions, yet we're progressive, especially in our ministries. SSMI does not have a singly-defined ministry. We are flexible and remain faithful to our charism and our founders' words, "Serve where the need is the greatest."
SSMI-US currently serves in six defined ministries operating from mission homes in the northeastern US. Some, such as the Youth Protection Ministry are relatively new areas, as dictated by the needs of a changing society. Our current ministries are:
Adult Care – we have run the St. Joseph Adult Care Home since 1944
Retreat House – SSMI has a retreat house and spiritual and educational center at St. Mary's Villa
Pilgrimage – we run the hugely popular, weekend Dormition Pilgrimage annually, and maintain a beautiful grotto based on Lourdes year-around
Education – SSMI has a presence in four parochial grammar schools and teach CCD classes
Eparchy Support – this includes youth services, library management, traditional vestment creation, and chancery office management
Comforting the sick – is a universal ministry for SSMI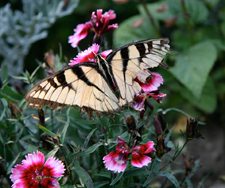 A mature woman who is already pursuing a profession will not lack for challenge and responsibility. At the same time, someone with a less gregarious and assertive personality can become quite comfortable doing what they do best. Although our community's average age is high, the sisters' dedication and sense of purpose provides for a stable, mature platform for fulfilling its charism – and, there is so much the faithful need from us!
We have the advantages that a large order affords but, at the same time, the provincial culture is warm and cohesive. Indeed, a vocation to SSMI will not get lost in the shuffle! As our ministries are broad, sisters can be assigned to areas that suit them best – in fact, many sisters practice several professions in their careers.
So now that you know a little about us, how do you know if you are called to this vocation? There are no simple answers.
You must listen to your heart and pray earnestly for guidance. In the words of Pope Benedict to the youth at Dunwoodie: "Friends…what is God whispering to you?"
You may ask yourself these questions:
Do you desire a solid "platform" from which to do your part to make the world a better place;" that is, to make a difference?
Do you desire what can be a simpler lifestyle?
Do you feel drawn to serving God?
Please feel free to give us a call. We are here to help you decide if an SSMI vocation is right for you.
God's blessing to you,
Sister Kathleen Hutsko
Provincial Superior
PS – See FAQ for frequently asked questions regarding vocations.