The Sisters Servants of Mary Immaculate, of the Immaculate Conception Province in the USA, welcome you to our website.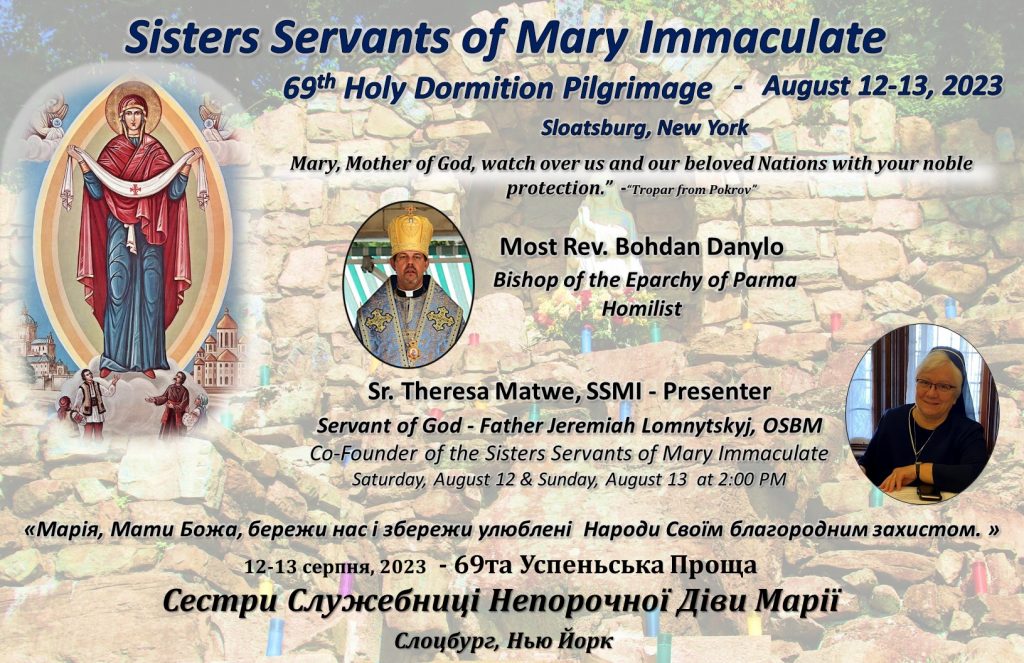 Dear Faithful,
The Sisters Servants of Mary Immaculate in the Immaculate Conception Province in the U.S. has served the people in this country since 1935. Since that time we have fewer sisters and most are elderly, but our hearts are still passionate about living the charism and ministry of our foundress Blessed Josaphata.
We began in 2015 a fundraising campaign for an expansion of St. Joseph's Adult Care Home which we feel is part of our charism to provide loving care for the elderly. However, this dream has not come to fruition. In August 2018 we put St. Mary's Villa, our beloved home for 7 decades on the market for sale as we can no longer upkeep or staff the Villa, and it is still on the market.
Therefore, our dear friends, we ask for your continued prayers and financial support to help us continue to serve "where the need is the greatest," striving to be a living light for our people.
When you donate, please indicate the intention of your donation. You may also give a donation of $15 for a Divine Liturgy intention or $5 for a candle intention.
God bless you abundantly!
Donate
We were founded in 1892 in Zhuzhel, Ukraine, the first active women's congregation in the Ukrainian Greek Catholic Church. Presently, we have almost 700 sisters worldwide with provinces in Brazil, Canada, Poland, Serbia, Slovakia, Ukraine and the United States, as well as being missioned in Argentina, Australia, Belgium, France, Germany, Kazhakstan, and our Generalate in Rome, Italy.
We began our ministry in the United States in 1935 and were established as a province in 1959. We strive to live in the example, spirit and charism of our Patroness, the Mother of God, our Foundress, Blessed Josaphata Hordashevska, and our co-founders Rev. Jeremiah Lomnitsky OSBM, and Rev. Cyril Seletsky. We continue today to strive to carry on the passion and charism of our foundress and co-founders. We welcome you to browse our website and also encourage you to pray for vocations to the Sisters Servants, to discern if YOU have a vocation to serve where the need is the greatest in our church!
Glory to God! Honor to Mary! Peace to Us!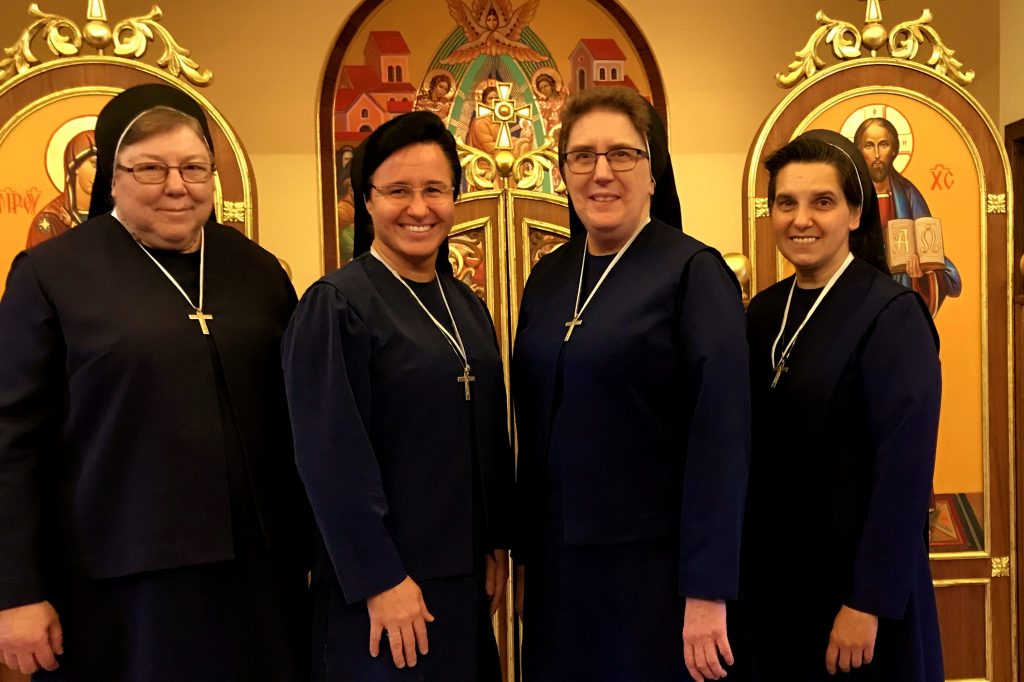 On July 7, 2021 the Sisters Servants of the Immaculate Conception Province - USA elected a new council for the term of 2021-2026: Sr. Eliane Ilnitski, SSMI - Provincial, Sr. Kathleen Hutsko, SSMI Vice-Provincial, Sr. Michele Yakymovitch, SSMI - Councilor, Sr Tekla Gnatyuk, SSMI - Councilor